Trendy Apartment Bedroom Ideas For Bloomington | City Flats on Tenth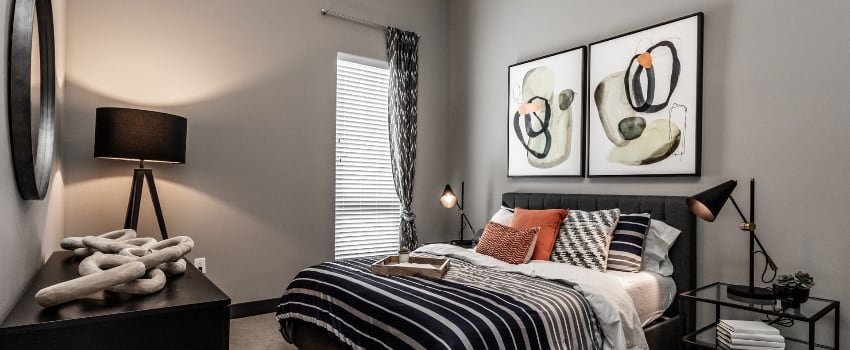 Living in an apartment means to live as a member of a community--especially if you live with roommates. With so many communal areas, your bedroom may be the sole spot in which you have the right to spruce up as you please. It's also the area where you store all of your belongings. To make your room comfy but practical, use these creative Bloomington apartment bedroom ideas.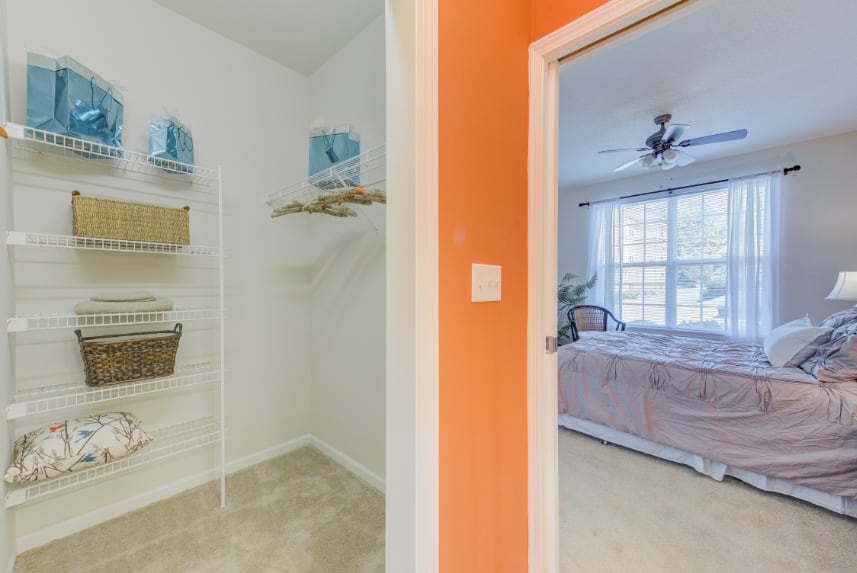 Make More Room With Vertical Shelving
Even large Bloomington apartment bedrooms could run short on storage, but that doesn't mean you can't build some with vertical storage containers. Fake the style of built-in shelving with tall bookcases or put diagonal cabinets in hard-to-fill areas. Corner shelving is a space optimizer as well!
If you're allowed to drill holes, you can install sleek floating shelves to keep collectables and photos or pegs to drape clothing from the walls. Door frame or sticky hooks on the back of your door supply a place to hang pajamas as well.
Employ Multifunctional Furniture To Leverage Space
When you have limited personal space, you need to make the most of it with pieces that provide numerous functions. Transform your desk into a vanity by putting a mirror over it. Suddenly, have a area to get ready in the morning when your roomies or guests hogs the bathroom. Or put your desk next to your bed so you have as a bedside table too. A bookcase can meet the same purpose. If you like to host guests, a storage container or ottoman at the edge of your bed provides storage and supplementary seating.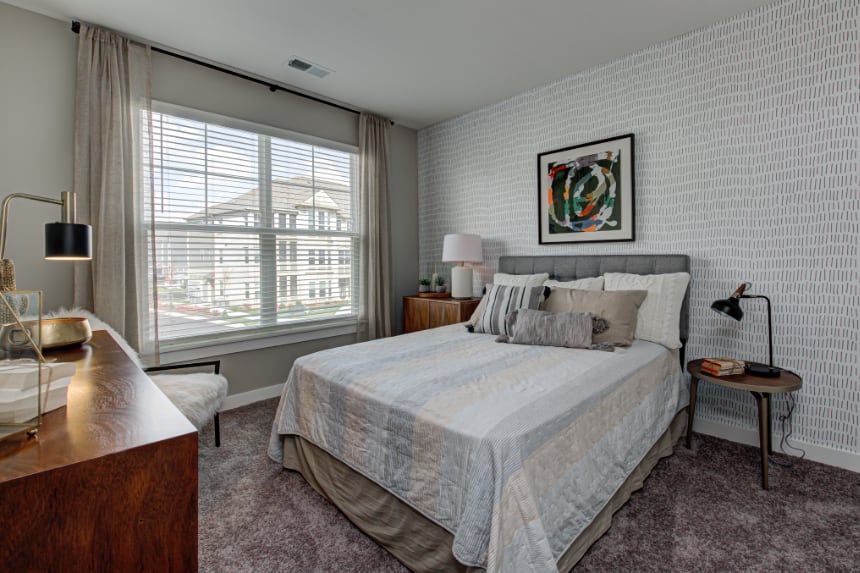 Customize Your Room With Accessories
Blank apartment walls appear to be a new start when you first unpack but get stale in little time. Make your space feel like home by furnishing it with pieces you love, like a colorful lamp or flattering chair. Vivid accent pillows and a throw rug keep the space relaxing. Or highlight your hobbies with your recent reads, memorabilia, and house plants on a bookcase.
Don't hesitate to decorate walls simply because you rent. Most apartment bedroom ideas for Bloomington residents won't mark the walls. You can employ temporary adhesive products to hang art and precious photos to your heart's content. Removable wallpaper is a fantastic way to create an accent wall. You can even festoon your ceiling with a beautiful vinyl decal.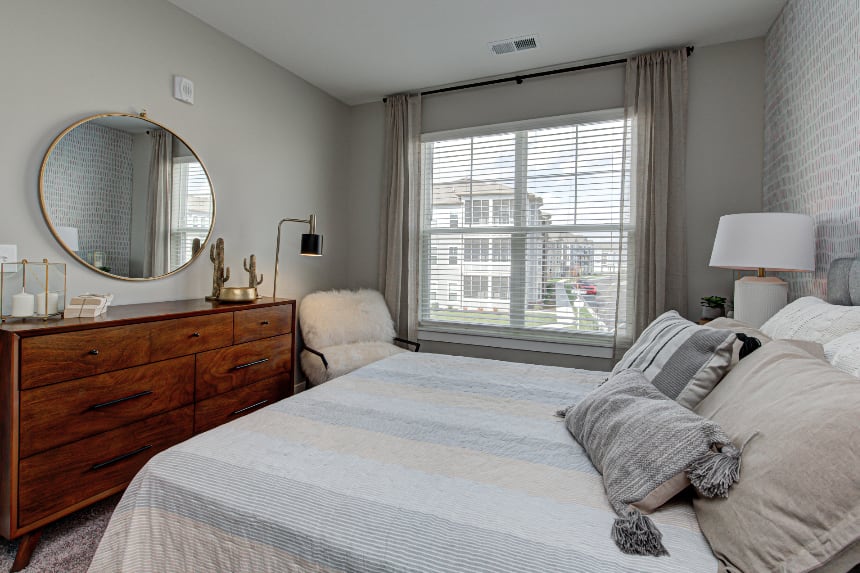 Fill Your Room With Light
It's hard to take in your bedroom decor without good lighting. Even if your Bloomington apartment bedroom has existing lighting, use lamps to illuminate the space. First try a fun shaded floor lamp and three-way light bulbs to achieve the amount of light you want and aim it into low-light corners. A nightstand with a low-watt lightbulb is helpful if you need to flip on a light in the middle of the night, and a task light on your desk staves off eye strain if you study there.
And don't forget to part the blinds once in a while! Natural light and a view of your Bloomington neighborhood will make your space feel comfy and airy.
Try Your Bloomington Apartment Bedroom Ideas At City Flats on Tenth
You can't stylize your Bloomington apartment bedroom until you've signed a lease! Find your new bedroom among the modern apartments at City Flats on Tenth. We also provide a beautiful neighborhood and premium amenities to fill your every need. Call us today 812-561-1974 or hit the "schedule a tour" button to read more.