Easy Small Apartment Laundry Solutions In Bloomington

You're thrilled your new apartment has its own laundry hookups. No more waiting on other residents to be finished with the community's machines or hauling sacks of clothes down to the coin laundry. But you've noticed one minor issue. Your small laundry closet doesn't have much space for anything else. Curious how to make the most of your restricted space? Explore these simple small apartment laundry solutions in Bloomington.
Tips For Optimizing Your Small Apartment Laundry Closet in Bloomington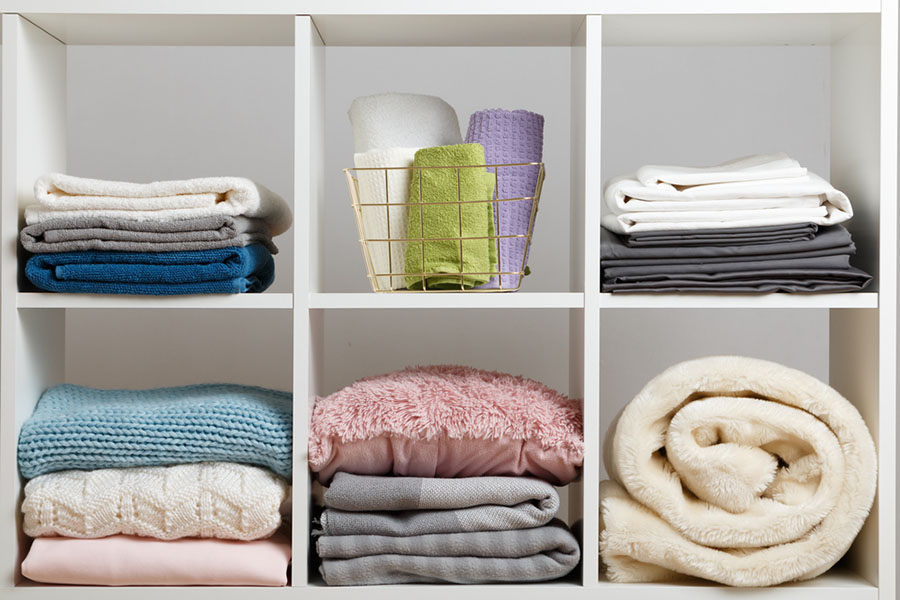 When making your list of must-have amenities, a laundry hook-up was right at the top. But now that you have one, you're worried about where to put everything. Despite the fact the area may be cramped, you have the ability to make the most of it with the following tips:
Vertical shelving: In cramped quarters, you might want to go up. A sensible tall shelving unit is typically a great option for a laundry closet or limited laundry room. Although they might be just six or so inches wide, you'll get plenty of room for your sprays and detergents. You may even get some extra shelving space for regular household cleaners.
Movable storage: You know that small amount of room you have near your washer or dryer (or possibly in the middle of them)? There are actually portable laundry storage carts intended particularly for those spots. Made about a few inches wide, these compact small apartment laundry closet solutions in Bloomington are able to fit just about any place. And they're ideal for holding your stain removing sprays, detergent, dryer sheets, and other items.
Over-the-door ironing board with iron rest: Have you forgotten about the ironing board that's leaning in a corner of your dining room? There's a more optimal location for it. An over-the-door holder is the perfect, space-optimizing answer. It's inexpensive, simple to put up, and most come with a handy space for your iron and fabric spray. Fetching your ironing board and preparing for a fun outing in your new area couldn't be easier.
Curtains: Does your little laundry nook not have a door? Some affordable curtains will work to close off the area when you're not using it. Because of a virtually countless number of styles and colors, you can discover curtains that complement your decor. Use a spring-loaded shower curtain rod to support them. And when you're doing laundry and require a place to hang clothes, you can probably imagine what you can use?
Baskets: Wire shelving is a common feature in laundry nooks. While convenient, it also has a propensity to make items topple when they're not set precisely. In lieu of having a disorganized heap of fallen bottles of detergent and stain remover, try baskets. They'll aid you in keeping things tidy, and they are attractive too!
Discover A Rental With A Laundry Room In Bloomington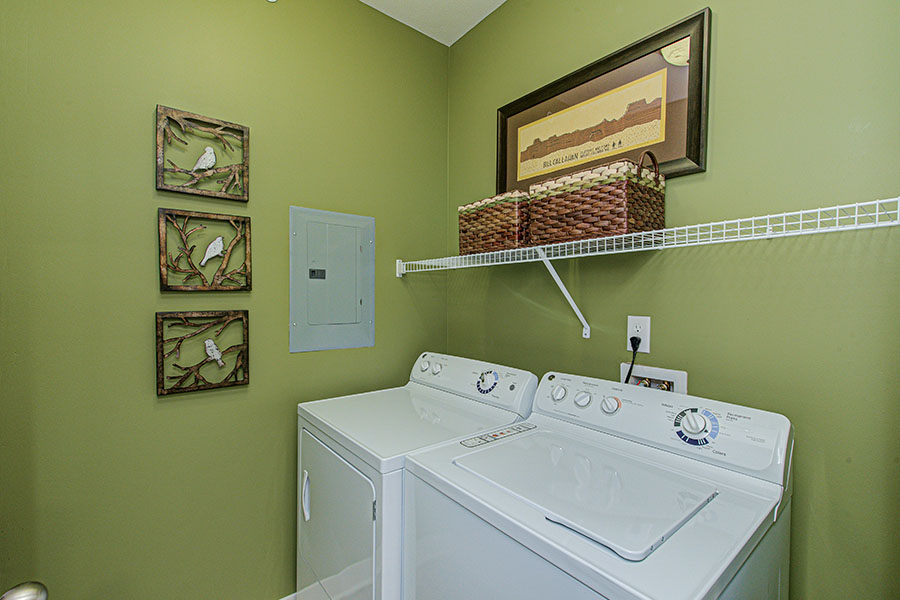 Now that you know how to make the most of your laundry room, it's time to locate an apartment that features one! City Flats on Tenth has spacious apartments with the integrated laundry connections you want. You'll also find a range of other amazing amenities in this sought-after community. Call 812-561-1974 to chat with a courteous member of our team or simply schedule a tour to start exploring.