Spend More Time Outside With These Apartment Patio Ideas In Bloomington

While your Bloomington apartment community provides some outdoor areas to enjoy, your unit's adjacent exterior area is your direct connection to the outdoors. But it probably doesn't do much for you by itself. You could just see a small pad of concrete or an exterior strip attached to your living room. Fortunately, we can provide a few tips. Use these small apartment patio ideas for Bloomington and craft a fresh-air oasis right outside your living room!
Unwind Beyond Your Walls With The Right Patio Furniture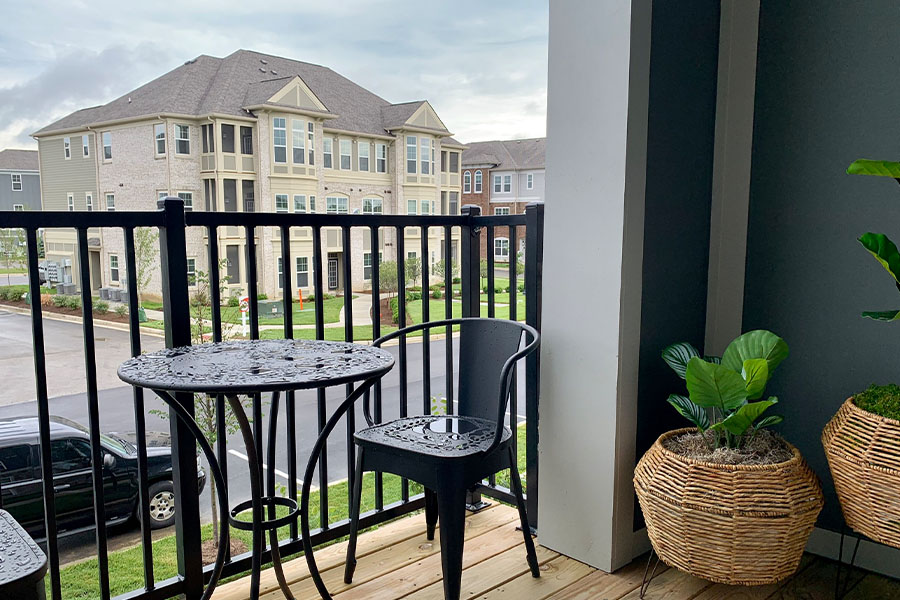 Even when you come home to
a spacious apartment floor plan
, your balcony or patio might not have much area. So to save space, steer clear of large patio furnishings and go with less substantial options. Compact patio sets will meet your needs much better than massive patio sectional or picnic table. Collapsible choices are smart for little environments and are easy to move into storage when temperatures turn cold. Or you may contemplate hanging a hammock to suitable posts or beams that you can effortlessly put away at the conclusion of your afternoon rest.
Add A Little Color With A Fun Rug
You can give your patio a more homey appearance with a lively rug. This will add a little style to an ordinary exterior and feel more comfy beneath your toes than rigid concrete or wood. Look for an outdoor rug that can stand up to the elements and is easy to clean. You might also select an option that coordinates with your table and chairs for a synchronized appearance.
Design A Natural Oasis With Plant Life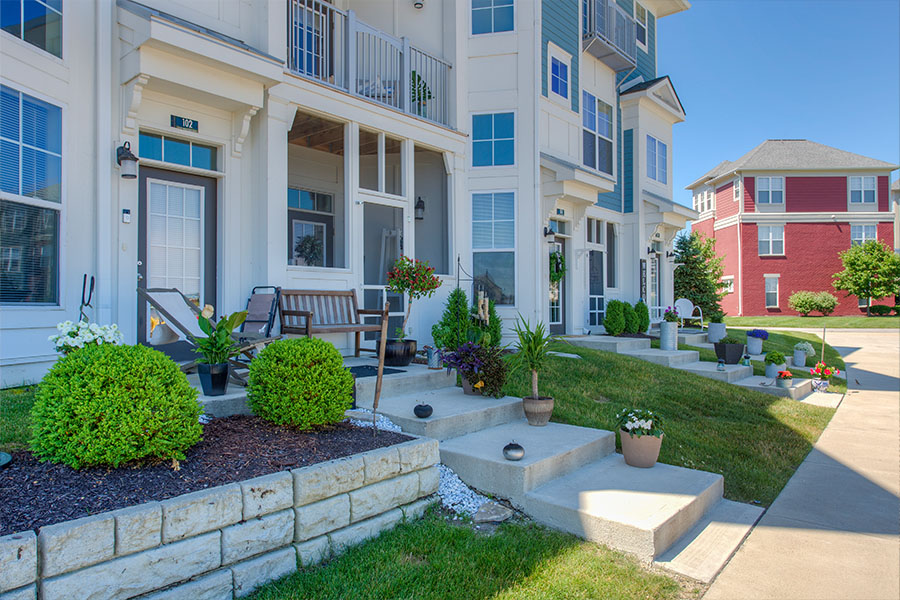 If you have a grower's mentality but no yard, you are still able to incorporate a lovely sanctuary of potted plants on your patio or balcony. Most kinds of vegetables and flowers do well in containers. You might try some smartly placed receptacles of flowers to adorn your exterior or fill the space with an abundance of plant varieties. When you have a covering at the top of your balcony or patio, pick plants that do well in limited light and give them plenty of water, as contained plants get dry fast.
Find Solitude With A Balcony Privacy Screen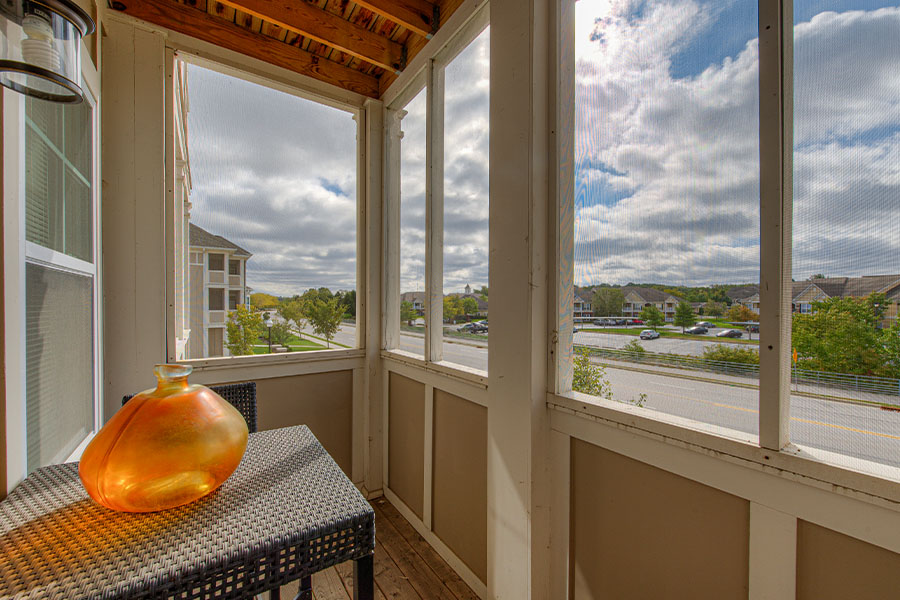 If you would rather it feels like you're away from it all when you go outdoors, try a balcony privacy screen. These implements are simple to attach and unfasten if you relocate. They shelter you from the eyes of onlookers while still providing a nice outdoor perspective while you take a break. A balcony screen will even help produce
a better outdoor space for four-legged friends
and children to have fun.
Personalize The Area With Your Preferred Ornamentation
You will really make your patio or balcony unique with a couple beautifying apartment patio ideas in Bloomington. Fun or stylish outdoor-appropriate accents should provide your patio a personal touch. Install a charming wind chime, adorable garden accessory, or playful wall art that you enjoy. A corded or battery-run waterfall or light on a flat surface can provide a feeling of tranquility. Or attach some party lights for an enticing scene after dark. You might even transform your outdoor living space with holiday-themed enhancements!
Implement Your Apartment Patio Ideas For Bloomington At City Flats on Tenth And Make Yourself At Home
At City Flats on Tenth, you'll discover roomy upscale apartments with ample exterior room to kick back and take it easy. You can also explore our amazing community amenities. Dial 812-561-1974 or request a tour to consult with one of our friendly leasing specialists about locating your new home.