How To Make Your Apartment More Homey In Bloomington

A new Bloomington apartment may feel barren and plain when you first move in. Regardless of the amazing amenities, your unit won't seem like it's yours until you add some cozy and comfy touches. When your apartment doesn't feel as personable and pleasant as you would like, try our tips for how to make an apartment more homey in Bloomington.
Relax Better On Comfortable Furniture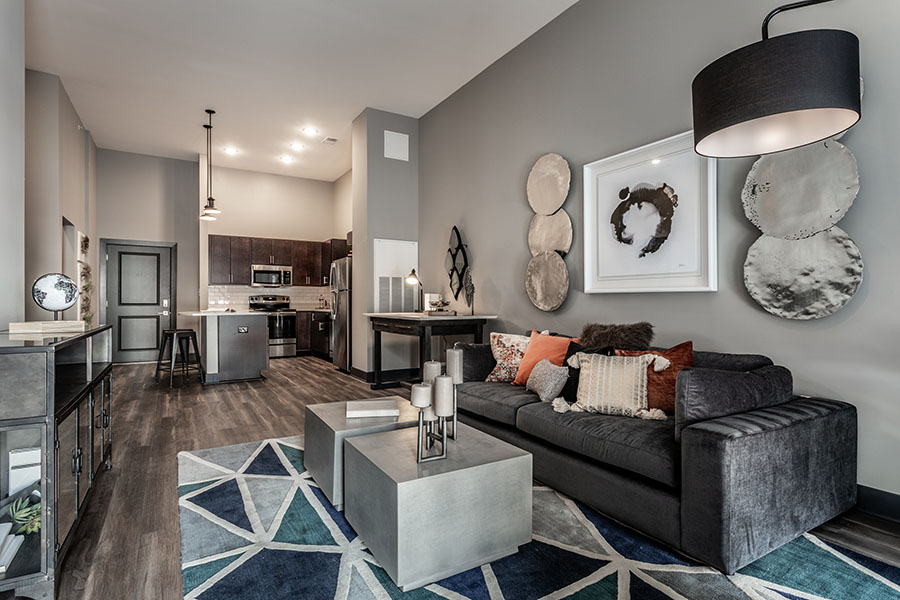 Residents relax better when they have a nice place to sit. Finding the right kind of furniture is one of the smartest solutions to make an apartment more homey in Bloomington. Purchase a couch, chairs, and a mattress that feel great for resting. You and your visitors will appreciate kicking back more if you have cozy and supportive seating options. And you'll be hard pressed to find anything that is better at the end of the day than a comfy bed to sleep in. You'll find lots of mattresses available designed for different sleep needs, so be certain to try a few possibilities before you select the most suitable one.
Integrate Coordinating Pillows and Throws For Extra Appeal And Comfort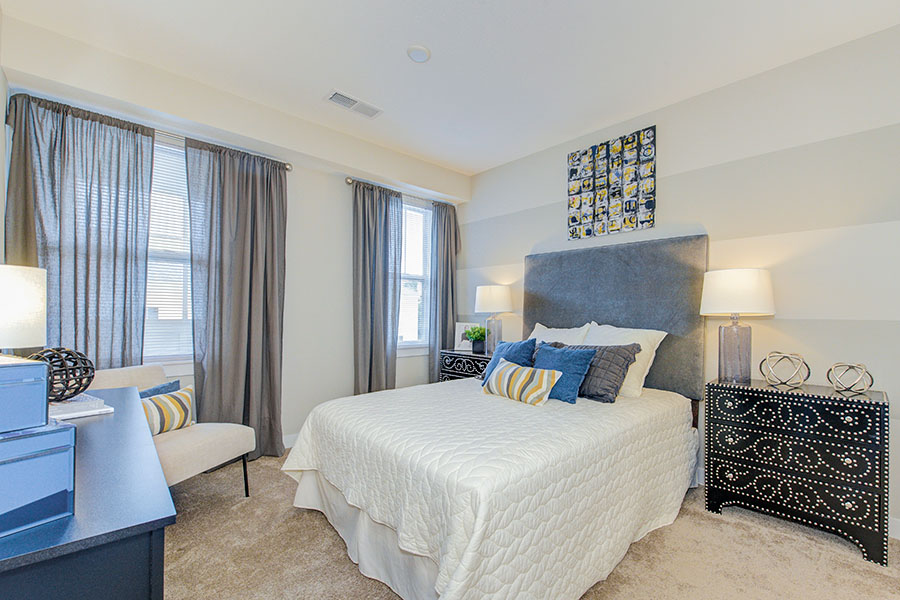 Making your apartment more homey isn't just about how things feel but also how they add visual appeal. Matching accent pillows and coverings help you relax on the loveseat or your bed and allow them to seem more enticing. If your couch wasn't sold with matching pillows, shop for a few in a harmonizing color scheme. You can then incorporate a couple blankets. Use a soft comforter and accent pillows on your bed to enhance style. Your apartment will seem like it's directly from Instagram, and you'll be extra cozy when taking a break or falling asleep.
Include Rugs For More Comfy Flooring
Interior designers will say that texture and color aid in making a home cozier. You can incorporate both into your apartment with rugs. A colorful area rug in your family room reflects your personality. A rug next to your bed feels wonderful under your feet to start the day. And a softer surface in the kitchen makes prepping for dinner more enjoyable. Rugs also soften the sound of people walking and muffle echoes if your space features wood flooring in a substantial, open-area apartment.
Feel The Comfort Of Luxurious Bath Towels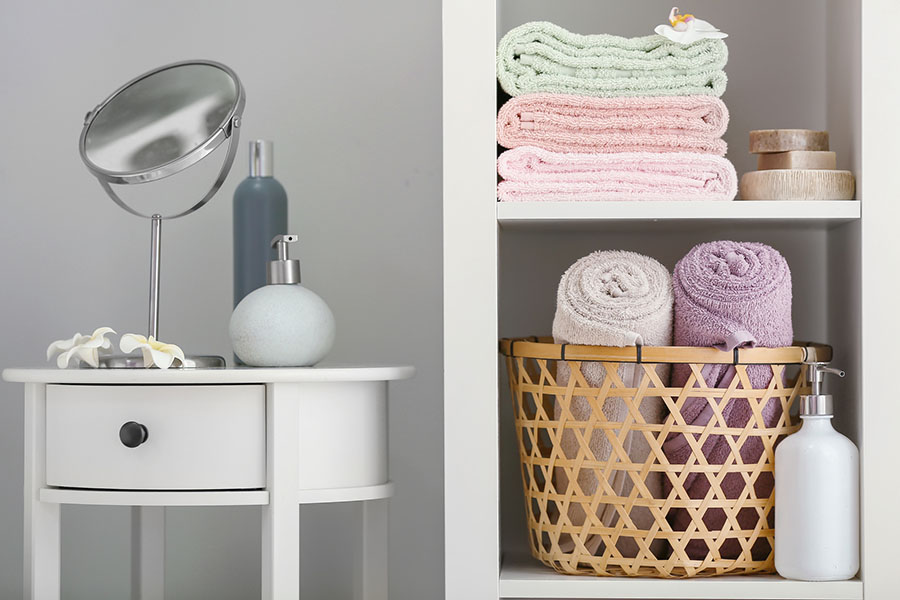 Several small upgrades are able to make your bath more luxurious. But if you're looking to make your apartment more homey in Bloomington, high-quality towels will do the trick. Try to find oversized, plush towels. They're durable, absorbent, and soft–the ideal ending to an indulgent long shower. Pick bold colors to brighten your bathroom or a neutral hue for a more understated feel.
Add A Personal Touch With Your Best-Loved Photos And Artwork
Nothing creates a feeling of home more than incorporating personal items. You have the ability to make your Bloomington apartment a reflection of yourself when you decorate with your favorite photos and wall hangings. Utilize adhesive hooks to put up original artwork or other prints without inflicting damage to the apartment's drywall. Place framed images on tables and your dresser. Then display other small novelties that you like, and your apartment will seem distinctive to you and convey who you are.
Visit Us To See Why You Ought To Make City Flats on Tenth Your Home
It's not hard to make the attractive, sizeable apartments at City Flats on Tenth feel like home. You'll enjoy our amazing amenities and popular location in Bloomington. Let our leasing experts help you locate the ideal apartment for you. Call 812-561-1974 or schedule a tour today to begin.