Stay Fit With These Apartment Workout Tips In Bloomington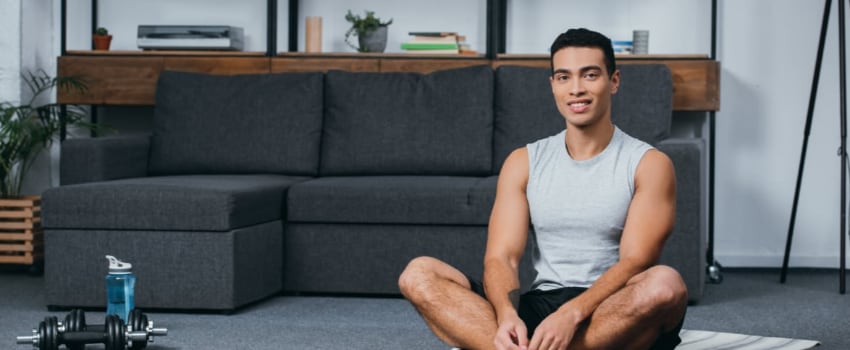 One of the most sought-after apartment benefits is the fitness center. There you will typically have access to ellipticals and treadmills, weight machines, and a range of other training tools to help you stay healthy. If you're looking for an intense hour workout or a lighter run, it's convenient to pop over to the gym and do your routine. It's even more convenient if your own complex has a fitness center that's available from early in the morning to late at night.
However, there might be times when your hectic lifestyle doesn't allow for a session at the workout center. Luckily, when you can't go, you can still get in your daily workout from your own living space. Try these ideas for small space exercises and impromptu weights during your apartment workouts in Bloomington.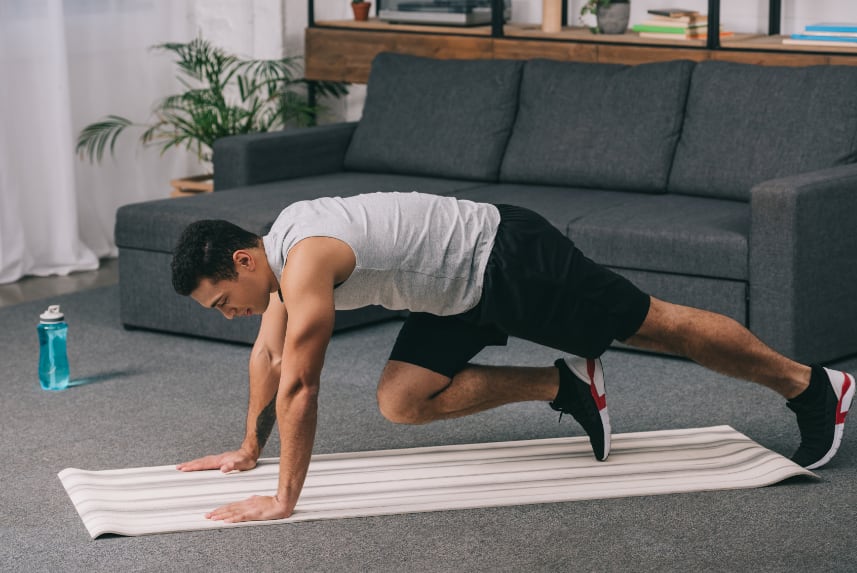 Feel the Burn With Limited Area Cardio Drills
A difficulty of training in an apartment is the limited area. If you have extra space in your multi-bedroom apartment, you can fashion a your own makeshift gym, but not all Bloomington apartments have room for exercise equipment. Luckily, a great deal of cardio drills don't need space or big workout machines to get your heart rate elevated.
ITo begin your apartment workout, locate an open spot in your apartment layout where you don't have to worry about running into something. You just need room to reach out your hands or lay down without hitting the wall. Move tables and chairs over a little bit if you must.
When you have some space, get going with some common cardio drills, such as:
Jump rope

Squat jumps

Burpees

Mountain climbers

Tuck jumps

High knees
Complete these drills for required amount of time per day, and you will feel the burn as you do on the stair climber or elliptical. If you need some extra motivation, work out with an online video or buy a fitness-focused video game.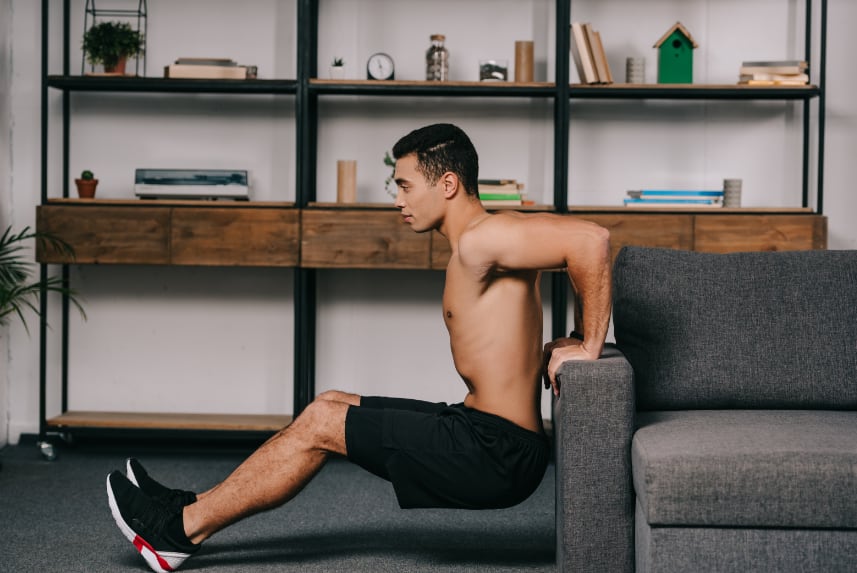 Strengthen Muscle In A Quiet And Effective Manner
Noise creates another issue with apartment workouts in Bloomington when only thin walls separate you from other Residents. If you reside directly above neighbors, they probably won't appreciate hearing your before-work squat jumps.
Instead, you can use common drills that utilize your own bodyweight. These simple moves strengthen muscles and joints which leads to better mobility and stability. And unlike your cardio workout, most exercises that use your own bodyweight don't have you jumping up and down on the floor. Allocate a small area on the floor and try quieter exercises, like the following:
Push-ups

Air Squats

Crunches

Dips

Planks

Single-leg bridges

Straight-leg calf raises

Spider crawls
Get Flexible With Yoga And Do It From Anywhere
Exercises including yoga, pilates and stretching are great ways to work out in smaller settings because you only require enough space for a mat. This allows plenty of flexibility for places you can exercise to enhance your overall health. Try these routines outside on your balcony, in your family room, or beside your bed. You might be surprised that many yoga movements can be done right from your bed!
You can get creative with training gear too. If you lack space to store things like blocks and wedges, try towels for straps, food cans for weights, and a folded blanket for yoga blocks.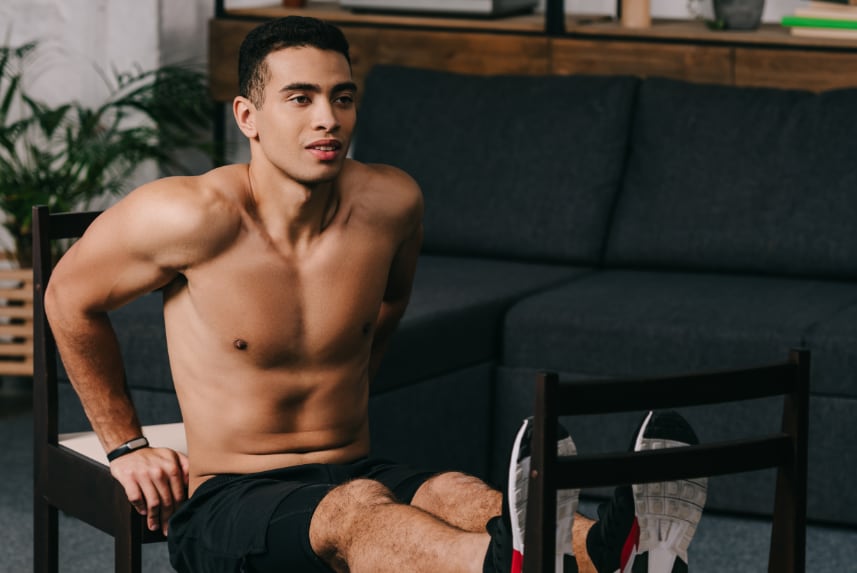 Diversify Your Bloomington Apartment Workouts With Makeshift Equipment
Conditioning your body loses its appeal and effectiveness when you go through the same daily routine. Diversify your at-home training by implementing weight lifting. It doesn't require having a a bunch of expensive dumbbells or a bench press set. Simply use things in your apartment, like:
Heavy books

Laundry detergent bottles

Bags of pet food

12- or 24-packs of beverages

Bags of flour

A tote bag filled with cans

A gallon of milk
If the lack of gym equipment has you concerned, consider using your furniture. Couches, chairs, and ottomans will supply a solid base when lifting weights or balancing. Using makeshift equipment for your Bloomington apartment workouts could seem strange when you start, but don't allow that to keep you from achieving your training objectives. With a little practice, you can create a rewarding routine to do at your apartment in the event the neighborhood health club is not an option.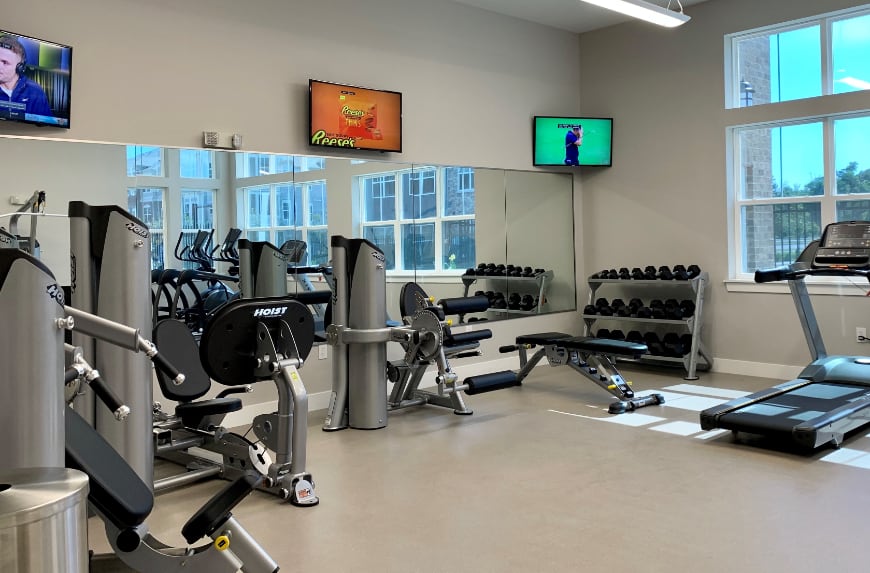 Active Lifestyles Are Welcome At City Flats on Tenth In Bloomington
When trying to find the right apartment for your physical fitness needs, plan a visit to City Flats on Tenth. We provide units with plenty of square footage, the amenities you want, and a fitness facility that's open morning to night. Our Leasing Specialists are ready to help you find the right apartment for you. Make an appointment today by calling 812-561-1974 or by using the "schedule a tour" button.