Can You Find Different Types Of Apartment Buildings In Bloomington?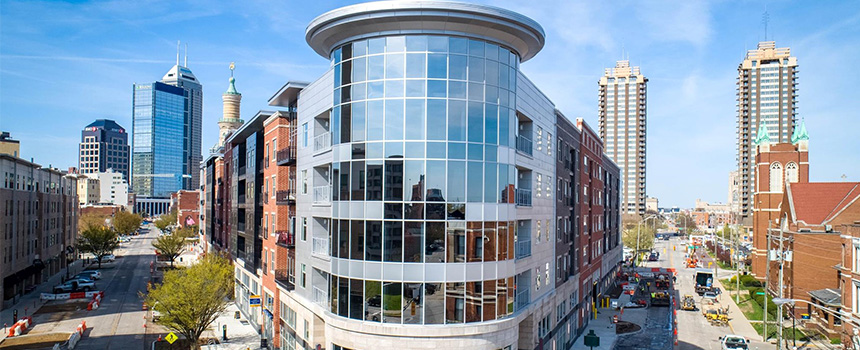 If you're hunting for an apartment, you'll discover different types of apartment buildings in Bloomington. Almost all fit within the following classifications: high-rise, mid-rise, and low-rise. But which type of apartment is best? Understanding the pros and cons of each one will help you determine what type of apartment you want to live in.
The Pros And Cons Of High-rise Apartment Buildings
High-rise apartment buildings generally have at least ten stories. You'll find them in downtown areas where their elevation lets them house lots of people within a small plot of land. People who enjoy residing in high-rise apartments like them because:
High-rise structures provide exceptional views of Bloomington.
Convenient locations in the middle of the city close to shops, restaurants, and attractions. Numerous high-rises actually boast stores or restaurants on their ground floor.
They will lessen your commute if you have employment or attend school within the city.
High-rise buildings have elevators, so you never have to climb a staircase.
In a high-rise, all of your fellow Residents live in the same building. This may promote a more meaningful impression of community as you talk in the lobby or when using the elevator. You may even get the attention of an attendant or concierge.
Despite its distinct benefits, residing in a high-rise isn't for all people. Making your home in a downtown high-rise is fun and thrilling for numerous folks, but odds are you won't appreciate it if you prefer space and solitude. Heading out to work or school might also take a few more minutes when you live in a high-rise, and a downtown area may have a limited amount of convenient parking. Finally, high-rise apartments can be quite small to pack more living quarters into limited space.
The Pros And Cons Of Low-rise Apartment Buildings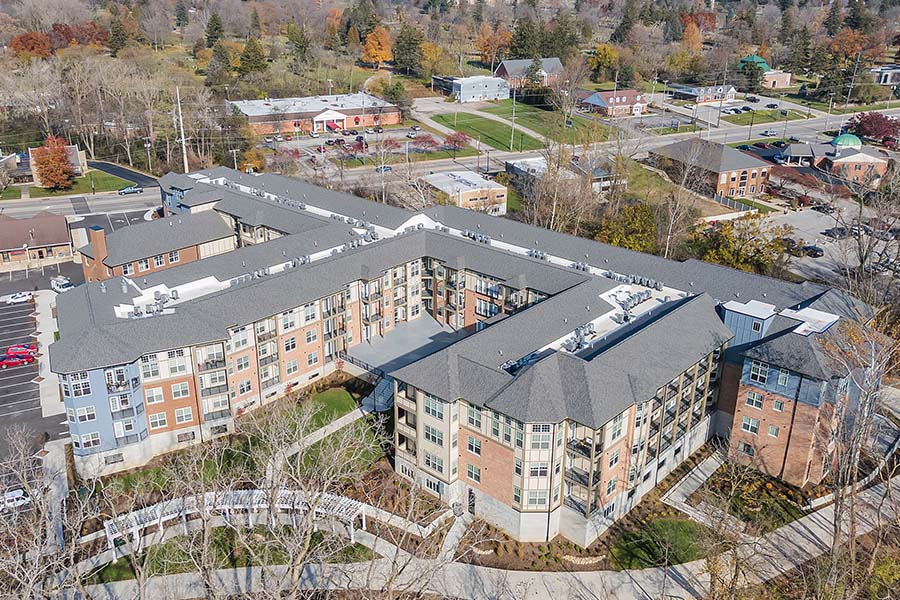 When debating between different types of apartment buildings in Bloomington, low-rise or garden-style options are at the other end of the spectrum fromhigh-rise properties. They generally consist of four or fewer floors and are found in suburban neighborhoods. You normally see several low-rise structures at one complex with plenty of of outdoor area surrounding them.
What are the reasons why you should think about a low-rise option over other types of apartment buildings in Bloomington?
Low-rise properties have more residences on the ground floor, offering simpler accessibility to the building.
Low-rise properties often have more [parking places for tenants and others.
There's additional exterior room to roam if you have a four-legged companion or an inclination for nature views outside your window rather than a hectic downtown intersection.
You'll come home to the more peaceful suburbia.
You share hallways and common spaces with fewer people and benefit from a greater amount of privacy.


However, not every tenant is looking for these benefits. If you prefer the exhilaration and entertainment of city lifestyles, a low-key low-rise building won't suit you. Based on the location of your school or office, you could be faced with a lengthy drive from your low-rise building too.
The Benefits And Drawbacks Of Mid-rise Apartment Buildings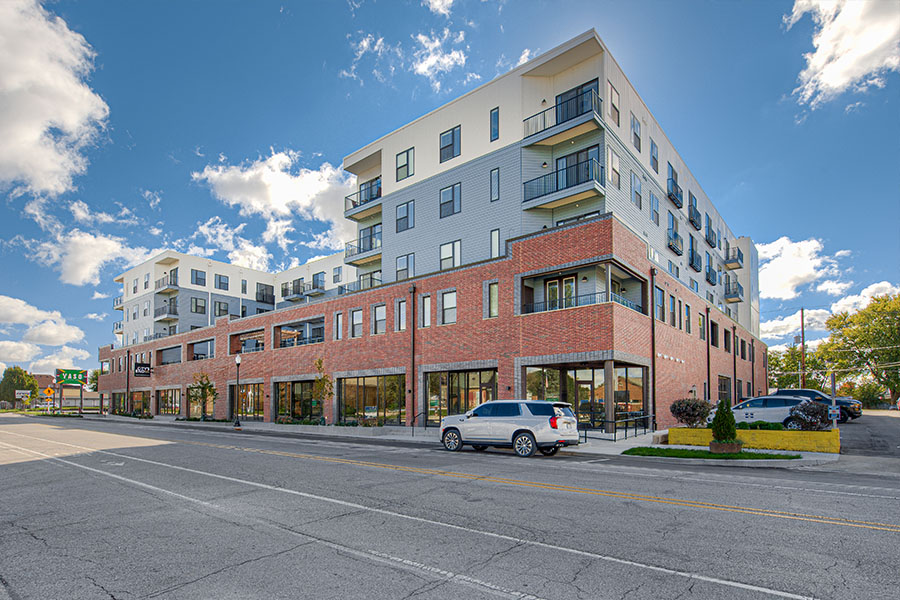 Mid-rise apartment buildings consist of a minimum of five and max of nine levels. You'll notice these structures in both downtown and residential areas, so they blend the benefits of other types of apartment buildings in Bloomington:
When you have a mid-rise unit in outlying areas, you'll appreciate a serene setting and exterior area mixed with the fellowship of residing in a larger building.
When choosing a mid-rise apartment in the center of Bloomington, you won't have as many neighbors as a high-rise but you'll still enjoy the downtown scene.
Can't Decide What Kind Of Apartment Building You Like? Visit Beautiful City Flats on Tenth
At City Flats on Tenth, we integrate a lovely property with a preferred location to offer a wonderful place to come home to. Dial 812-561-1974 or schedule a tour to explore our spacious apartments and sought-after amenities for yourself.