Your Apartment Cleaning Checklist For Bloomington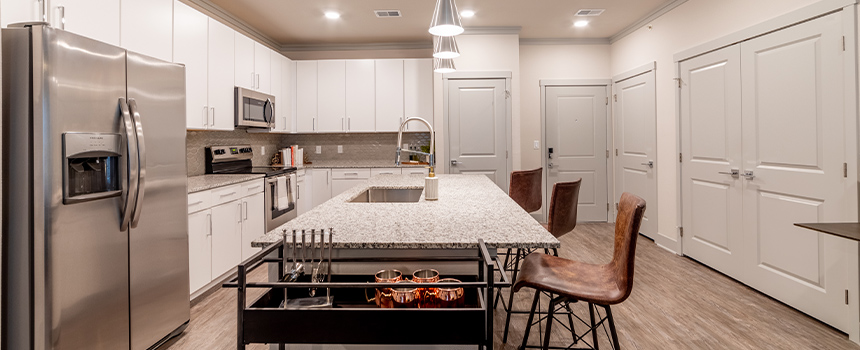 If it's time for spring cleaning or your Bloomington apartment just looks grimy, a detailed cleaning can get it neat and tidy again. It can be easy to get overburdened when taking on too much at one time. To make tidying up your apartment less stressful, we've created an apartment cleaning checklist for Bloomington tenants.
Your Bloomington Apartment Cleaning Checklist For All Spaces
Do these tasks in every room of your apartment before tackling specific rooms to save time. Use this apartment cleaning checklist for Bloomington to track your progress.
Throw away clutter.
Dust ceilings and any decorative trim.
Clean door frames and tops of doors.
Clean your apartment's walls and baseboards to remove smudges and stains.
Get the dirt and dust off your windows with a clean rag and glass cleaner.
Wash or dust window treatments.
Use disinfecting wipes for doorknobs and high-touch areas.
Mop or vacuum all flooring and address any stains or blemishes.
Dust the blades and all other areas of your apartment's ceiling fans.
Take your trash out.
Your Cleaning Checklist for Living Rooms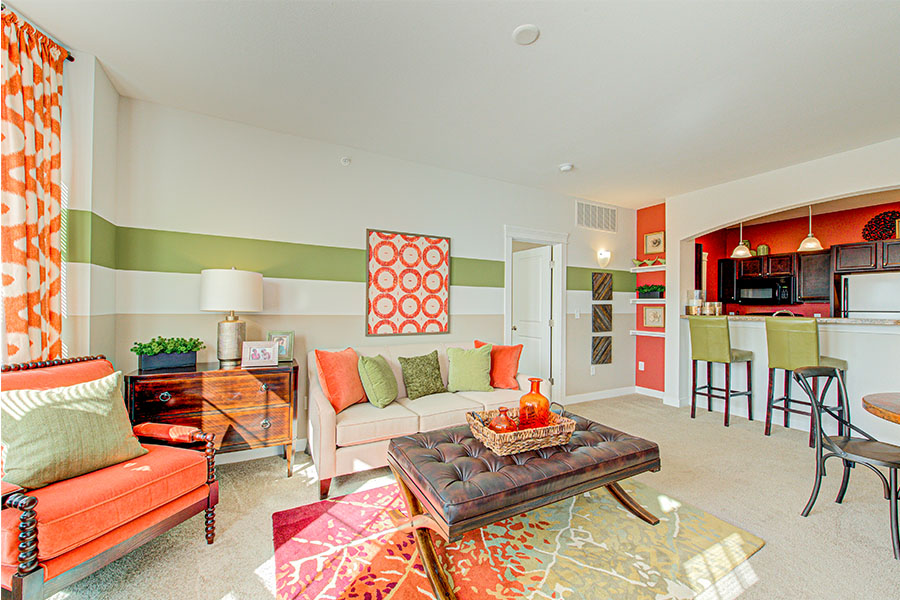 Regardless of whether you prefer having friends over or sitting on your own, make your living room neat and welcoming with a good cleaning.
Vacuum and spot-clean furniture. Use a vacuum attachment to remove hair if pets are present.
Dust all places where dust settles like table tops and entertainment centers.
Use a microfiber cloth to dust electronics.
Revive wood pieces by polishing.
Use disinfecting products on high-touch items like remotes.
Make sure everything you need like remotes and coasters are situated in an easy-to-find area.
Cleaning Checklist for the Dining Room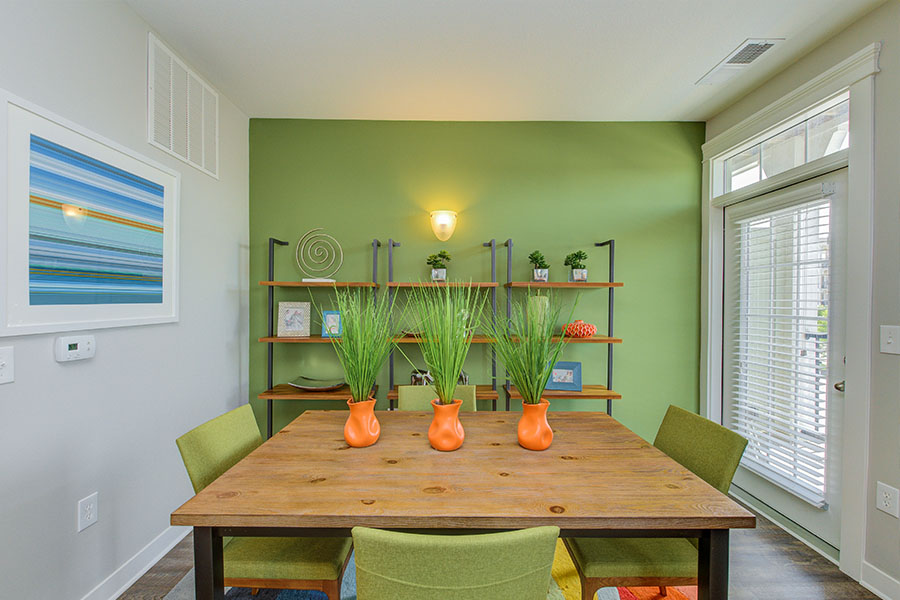 Most unsightly spots in the dining room are from food. If you have food remnants attached to a surface or floor, place a slightly moistened rag above it for a few moments to make it easier to remove.
Brush loose crumbs from tabletops and seats and pay attention to tacky places.
Dust chair backs and legs.
Rejuvenate wood tables by polishing or employ a glass cleaner on a glass-top table.
Use a feather duster to remove dust from display shelves with glass or dishware.
Apartment Kitchen Cleaning Checklist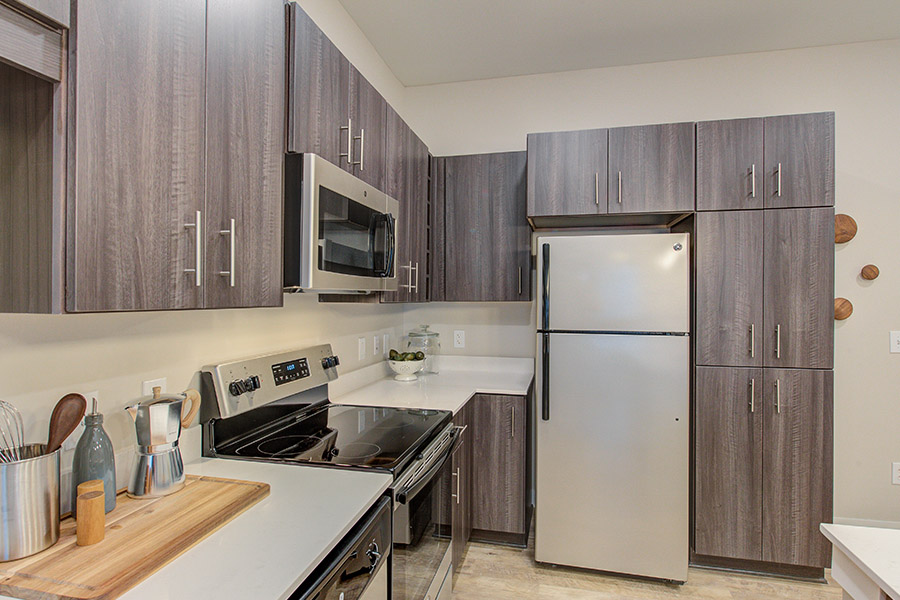 Kitchens can get smeared and splattered from your nightly dinner routine. You might choose off-the-shelf options to remove those greasy stains, but a few all-natural supplies can do the job as well.
Wipe down cabinets with a cloth dampened with soapy water and follow with a another clean cloth].
Wipe off kitchen counters with an appropriate product for your specific material or you can treat with white vinegar.
Wash out the sink with a mixture of baking soda and water. A few shakes of baking soda down the garbage disposal will aid in removing odors. Wash it away with water once it's left for 10 minutes or so.
Run a hot water cycle on the dishwasher with a container of vinegar on the upper rack. Once complete, wipe it out with a clean rag.
Heat a cup of water to a boil in the microwave to let the moisture loosen up burned-on food debris. Clear out the softened material with a dampened cloth or sponge.
You can remove and wash stove drip pans in the sink. Spray the oven door and stove with an appropriate product or an equal mixture of household vinegar and water and remove remaining stains and food debris.
Act in accordance with your oven's self-cleaning instructions or simply make use of the mix of baking soda and water to scrub it out.
Use a a little dish soap or simply spray a water and vinegar mix to wipe off the fridge inside and out; wipe off any residue with a damp cloth. Then move it and get the floor below with a broom.
Bathroom Cleaning Checklist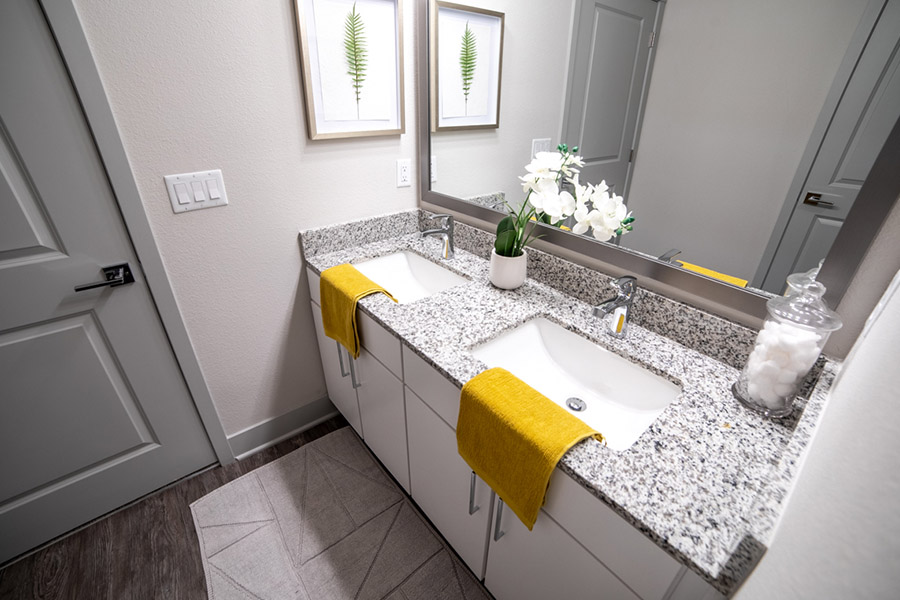 If you hate cleaning bathrooms, take on these simple jobs every day to prevent your bathroom from becoming too filthy.
Wide down mirrors with an appropriate cleaning product and a clean cloth.
Clean counters with the right product for your material or a solution of water and vinegar on a clean rag.
Wash off cabinetry with mild soap and then use a a soft rag.
Scrub the toilet bowl.
Wipe off your toilet exterior with your choice of vinegar or disinfectant.
Tackle the shower and bathtub with a vinegar mix or a suitable cleaner.
Bedroom Cleaning Checklist for Bloomington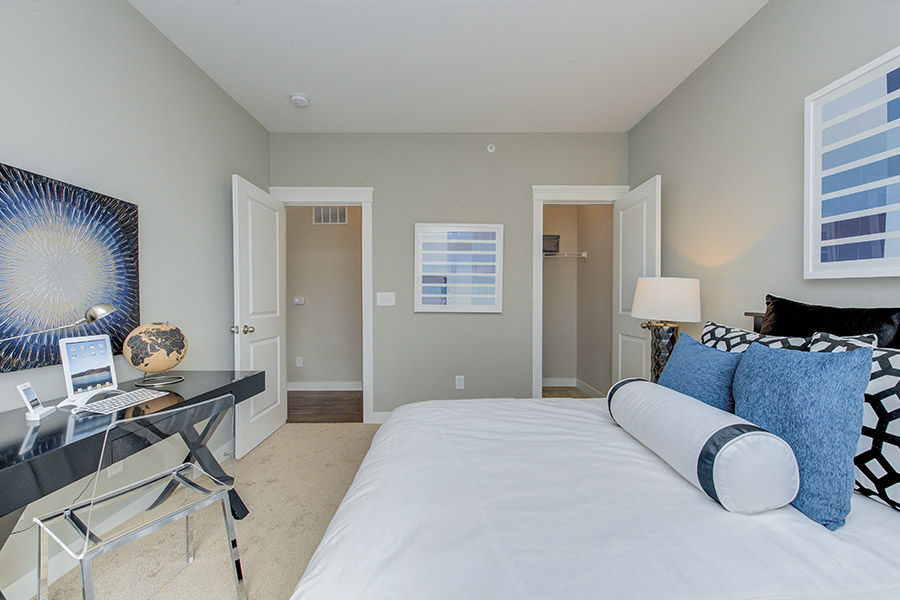 You'll get better sleep in a dust-free and uncluttered bedroom!
Clean up or reorganize your closet.
Dust shelving and flat surfaces.
Change and wash the bed sheets and comforter if needed.
Grab any errant dirty clothes and place them in the wash or a hamper.
Use an extendable dusting tool to dust below the bed.
Choose Your Next Apartment At City Flats on Tenth
A dirt-free place to live adds to your comfort, but in some instances you need a new apartment instead. Check out the roomy, well-appointed apartments at City Flats on Tenth. Reach out to our leasing agents at 812-561-1974 or request a tour to get started.